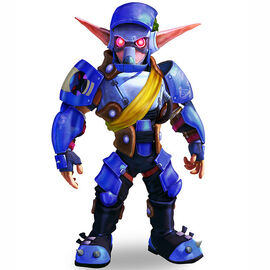 Freedom League Jak is a skin featured and only seen in Jak 3 worn by members of the Freedom League faction. This skin was also featured as a pre-order bonus.
Jak never actually wore this piece of armor in Jak 3.
The right shoulderpad has the Krimzon Guard insignia, When in Jak 3 it has Freedom league insignia, This is likely an error.